Whenever I have a dinner party, I like to break out my silverware. The pieces aren't sterling, so not worth much, but the table looks so pretty. Many of the pieces are mix-match as I find them in resale shops and antique stores. I have a set of individual butter knives, individual shrimp forks, and so on, all in different patterns. What's interesting to me is that when I decide to have a more casual evening and not use the silverware, my friends will actually comment on how much they miss the silver and all the individual pieces that I will put out.
I have had so many tell me that they have lovely sets of china and silver that their families have no interest in. So if this applies to you, I have a question...
Have you only used the pieces for special occasions?
Here's why I ask...
I love individual salt and pepper shakers. I have a set of little tiny etched glass shakers that were part of a set of Fiesta dishes that my great-grandmother had. These get used on a daily basis. My exchange students always loved having their own salt and pepper, probably because it is a little out of the norm. I remember one family dinner where my niece asked if the salt shaker was hers alone to use. When I said yes, she took the shaker, turned it upside down over her food and just let it pour!!! I decided that one meal of excess salt would not kill her and let her have her day ;) She was maybe four at the time.
After one of our exchange students married, we went for a visit and to my amazement, he and his new wife had purchased a set of individual salt and pepper shakers for their table. He told how much he enjoyed this special touch and wanted to duplicate it in his home. When he married, I asked if their was something of mine that he would like to have. To my surprise, he asked for my individual corn on the cob plates and the little corn spears. He loved that our meals were not just a meal, but an event. Dinner is special, a time for us to come together, enjoy the meal and share our day.
Sharing this story may seem a little out of kilter with a post on collars, but I thought of this story as I think that rather than holding on to the old way of doing everything, a little change can be refreshing.
A few days ago, I saw an article about the Smith family and how growing up with such famous parents can be really quite difficult. But what caught my eye was how Willow Smith was wearing the collar in the picture below. My first impression was, "How Cute!" Not at all traditional, but I thought it was rather refreshing paired with the little turtleneck tank.
Don't ask me how, but I somehow came upon a site that sells these adorable collars. The designer is Cece Merkle. Like many of us, she is a fabric scrap hoarder, and loves to keep her hands busy.
Each collar features Cece's original artwork. Love how she displays her work. You can find her site HERE, and read more about Cece HERE. At just $30.00 apiece, I think her collars would make a fabulous gift!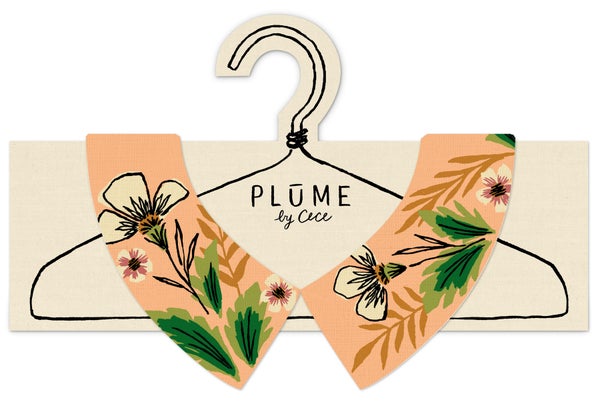 If you would like to take a stab at making your own collar, here's a a little inspiration...
This is just a simple shirt collar, minus the shirt with the addition of the fun decorative pieces.
Simple peter pan collars. Love the ants in the last picture.
Another simple peter pan collar paired with a shirt. Great idea for using fabric that would depict what the wearer loves.
The collars below are much more complicated, but what fun! You can find more Vivetta collars and fashion HERE.
You can find all of these collars and more HERE on Pinterest.
Just goes to show that there's almost always a new way to do just about anything!